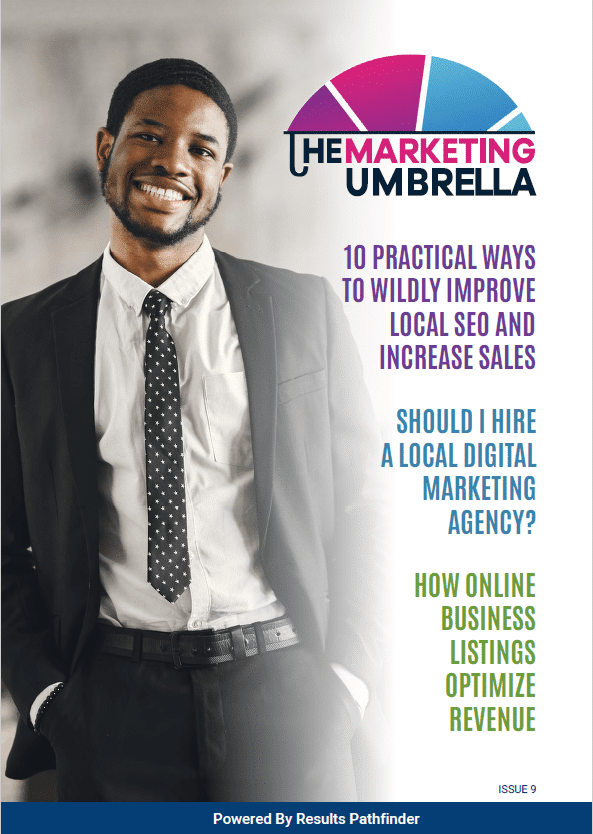 This issue includes:
10 Practical Ways to Wildly Improve Local SEO and Increase Sales
At one time or another, pretty much everyone, 97% of us, searches the Internet to find local businesses. That makes local SEO critically important.
Should I Hire a Local Digital Marketing Agency?
Once you decide to seek the help of marketing experts, who should you hire? What questions should you ask? Should you hire a local digital marketing agency or a huge, well-known firm that serves brands that are household names – but are not in your location?
How Online Business Listings Optimize Revenue
We just talked about 10 Practical Ways to Wildly Improve Local SEO and Increase Sales. Now we'd like to get more in depth about online local business listings and their importance